Chrystal Spayd Licensed Massage Therapist, PA# MSG006074
Practicing since 2000.

I have extensive education in anatomy, pathology,and physiology and trained in a variety of techniques.
Through this training I have learned how the body reacts to stress and disease and how the body reacts to medications as well. I can customize your massage to meet your specific needs.
I have experienced first hand how massage can change your life!

I am avid outdoors enthusiast. I love to hike, bike and kayak. I am blessed with a wonderful family and great community!
Below is a picture of my therapy room in the wellness center where you will be pampered and soothed for healing and well being.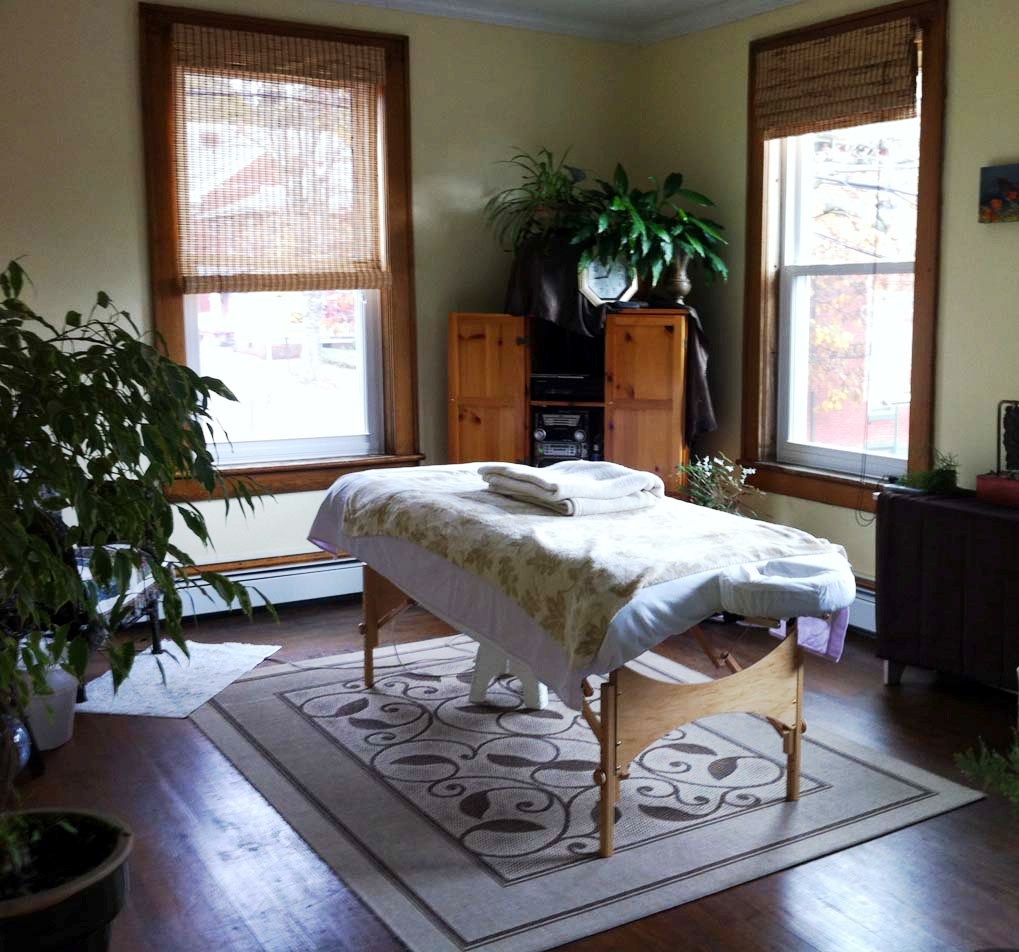 My hours of study and practicum are listed below.

* Shiatsu and Polarity, November 1,2000
(200 hours Mt. Nittany School of Massage)

* Advanced Massage Techniques, August 30, 2000
(300 hours Mt. Nittany School of Massage)

* Swedish and Foot Reflexology , May 24, 2000
(175 hours Mt. Nittany School of Massage)

* Stress Reduction Techniques, March 1, 2009
(43.5 hours Mt. Nittany School of Massage)

* Therapeutic Massage, November 1, 2000
(675 hours Mt. Nittany School of Massage)

* Craniosacral Therapy Level I June 23, 2002
(Upledger Institute)

* PACE Program (People with Arthritis Can Exercise) September 26, 2003
(Arthritis Foundation)

* Medical Massage Billing Insurance Reimbursement June 14, 2003
(6 hours)

* Medical Massage Ethics June 14, 2003
(2 hours)

* The Top TEn Pain Releases, October 22, 2012
(7 hours, Polarity Health Care)

* Thai Massage, October 31, 2004 Level I
(16 hours)

* Medical Massage for the Shoulder Girdle and Uppere Extremity. Carpal Tunnel
November 12-13, 2012
(14 hours Pittsburgh School of Massage Therapy)